I've had nothing but awesome experiences every time TJ has worked on my hair.  I've been from red to dark brown and now experiencing a balayage technique, my transitions have been flawless.  I trust her with everything and the cut and color always turn out amazing.
-Kaelyn F.
I've been searching fora new stylist since I moved here, and I finally found one in Mandy!  She did a great job listening to what I wanted while also providing her professional opinion.  Love my cut!
- Keli K.
I see Cara Cananda every 8-10 weeks for a cut and color.  We did a different color every time and it ALWAYS looks great.  She is the best out there!
– Krisen S.
I have been a client of Devon's for over 7 years and followed her until she opened her own.  Devon has always done a wonderful job from color, highlights, lowlites, and haircuts.  Devon considers the season, occasion, or my mood.  I would highly recommend her as well as Salon Tique!  She feels like family as she also is my husband stylist and our children and mother as they visit from out of town.  It has been a wonderful experience watching Salon Tique grow from a vision into a reality.
– Candy K.
I have been going to Lauren for three years.  I have had many stylists over the years and Lauren does the best hair coloring, highlights and lowlights!
- Wendy M.
I have been a client of Mandy's for many years.  Mandy is remarkable at her talent, craft and her ability in creating the color and style I always want! Her professionalism, kindness and communication surpasses any expectations.  I always love going to Salon Tique, and Jen at the front is always friendly and helpful!
- Kim A.
I have tried several stylist at Salon Tique, my schedule is not consistent. I have all the confidence in their team. Several times I will bring in pictures of color, highlights, and cuts, I have been overly pleased with how they merge those photos to give me the PERFECT look! I finally have budgeted for the Keratin treatment and have once again been WOWED by Salon Tique!!
- Sally R.
Salon Tique is a wonderful salon owned by Devon and Patrick O'Neill their passion in the industry and decor has been executed! From the moment you walk in the door you are greeted by their receptionist Jen who is knowledgeable on their product line in the boutique. I have been going to Salon Tique since they opened and have always seen beautiful work leaving every time!!
- Amy W.
Cara Canada did a wonderful job on my haircut and color.  She took the time to consult with me and understood what I really wanted.  When I do my hair, I am able to duplicate the style and always love my color.  
– Ira D.
Relocating is never easy and replacing a hairdresser is even more difficult.  I always love my color and my cut!  Mandy is a great stylist!
– Patti H.
I have been seeing Lauren for the past four years for my haircuts, touch ups, highlights and lowlights.  My hair always looks good and is very easy to style.  Not to mention all the compliments I receive!
- Peggy R.
Thoroughly enjoy going to Salon Tique's because it is so relaxing, peaceful, friendly and affordable. They are by far the best in St John's and the St Augustine area. My hair never looks better than when I am leaving their salon. They are all always great about helping find the best look and color for my face. Thank you Salon Tique!
- Karen S.
Salon Tique always delivers more than expected! My hair always looks amazing. Whether I come in for a cut or a color, I always leaving feeling like a million dollars! 
– Natasha G.
Lauren has been my stylist for the past five years.  I can't tell you how many compliments I get on my hair!
- Nancy S.
Moving to a new area and trying to find a new hair stylist can be difficult, I am happy to have found Mandy!  She is truly talented at her craft!  I walked away loving my new haircut and style.  Thank you!
– Margo T.
I have always enjoyed getting my hair done at Salon Tique. Everyone at Salon Tique is so friendly and the salon is exceptionally clean.  I love my color and keratin treatments. I highly recommend Salon Tique and their services A+ in my book!
– Laura M.
I absolutely love Salon Tique! Being from the St Johns area, I've tried many surrounding salons in the St Augustine area, but Salon Tique is the best salon. I have been using Devon for months, she's amazing! I've loved every appointment with her. My hair has never looked or felt so amazing. 
– Stephanie A.
Cara has an exemplary reputation as a top educator, stylist, and color expert.  Creative and current with product and style.  Cara works magic with my fine, thinning, and color treated hair.
- Lynn R.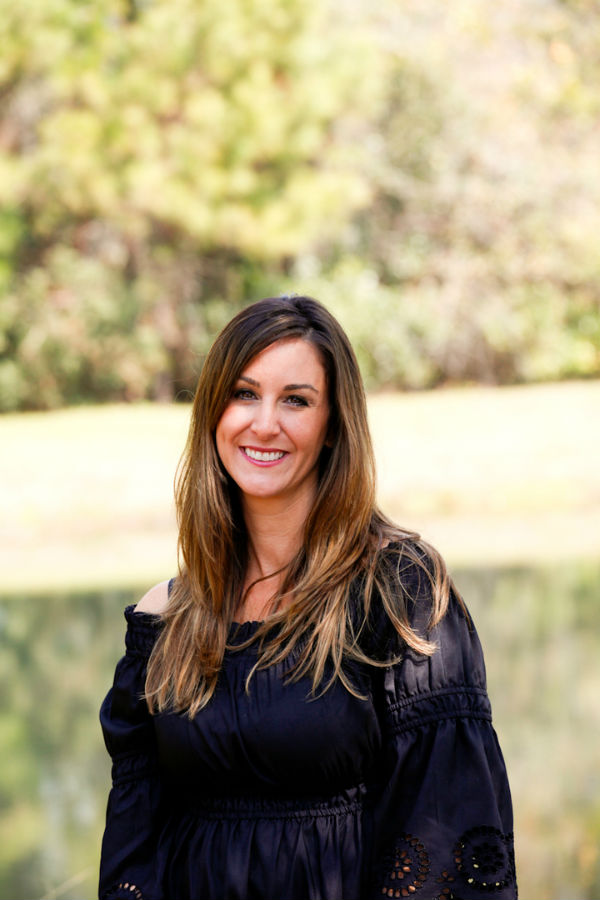 Salon Tique is a very friendly, down to earth person who made me feel very relaxed and comfortable. The work she did was fantastic and I will be definitely returning again. Thanks so much Salon Tique, you all are great!
– Veronica B.